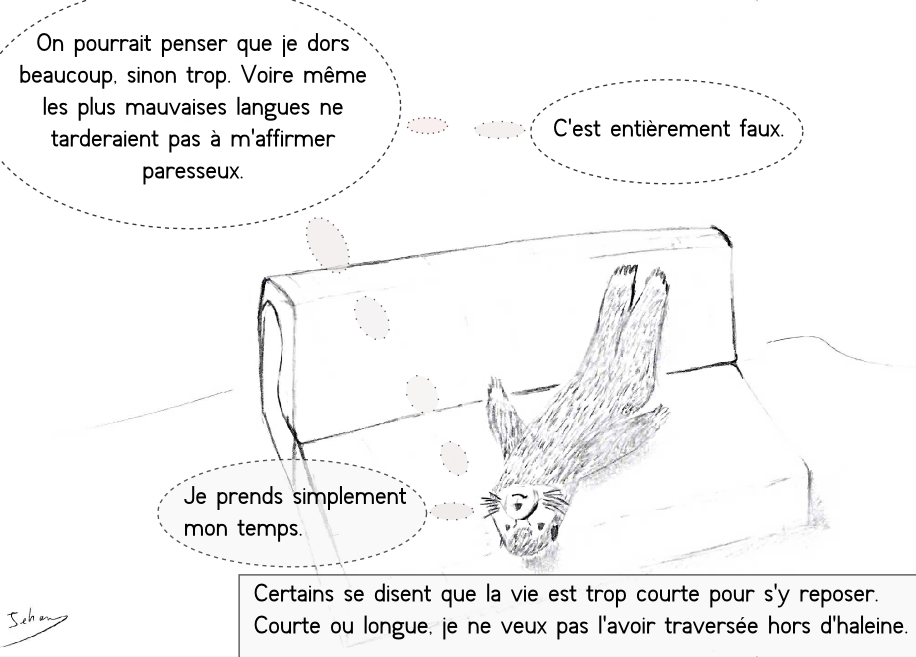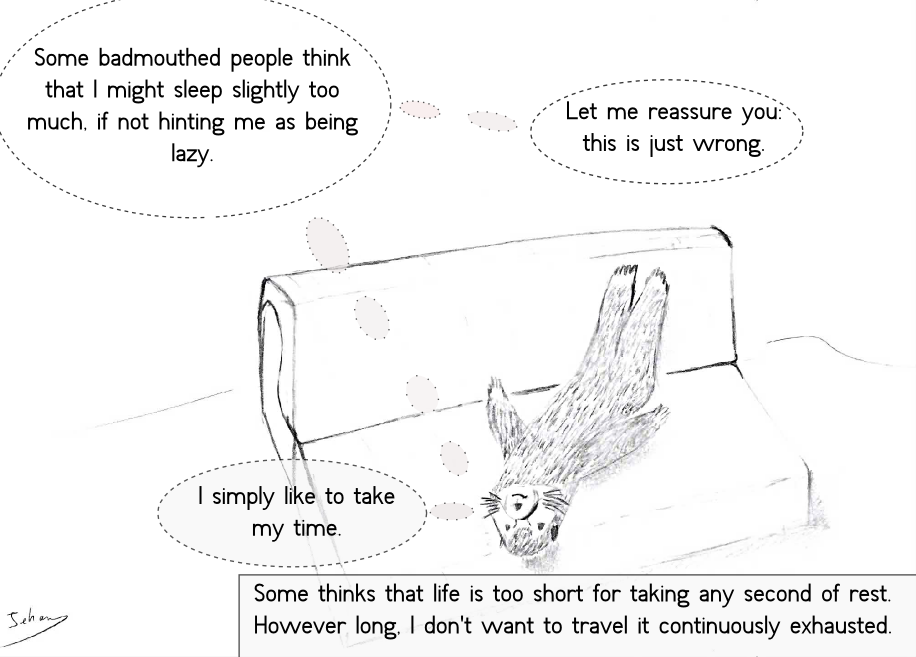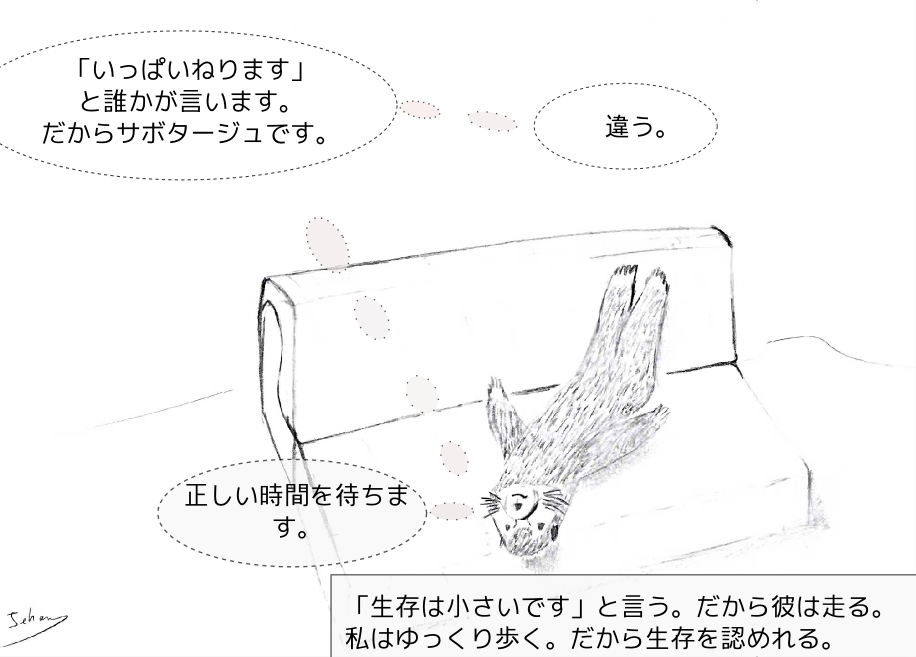 Je ne sais pas si la vie est un long fleuve tranquille ou un chemin dont la mort est la destination. Ce dont je suis sûr, c'est que si d'aucun affirme ne pas vouloir se réveiller un jour en se disant qu'il n'a "rien" fait de sa vie, je ne veux pour ma part pas m'endormir à la fin sans m'être amusé, reposé ou avoir eu du plaisir.
Et puis même si le chemin mène à la mort, ça ne signifie pas qu'il ne faut pas prendre le temps de s'y arrêter, l'admirer et se balader alentour.
Alors peut-être est-ce finalement de la paresse. Mais je reste toutefois de l'avis de Marmotte. C'est ça la vie.
Ah vous aviez remarqué aussi que la gravité s'appliquait aussi aux corps étalés sur des fauteuils? Ils tombent! C'est l'un des moments savoureux du farniente sur dossier.
It is sometimes nice to remember that life may not be about leaving something extraordinary after it, but may be simply about leaving something for us while living it. Therefore there is no waste in rest, only some rest to waste.
Maybe it is indeed laziness. Yep I agree with Marmot then: let's be lazy.
And did you notice?! The good ol' sock slides down too. It's gravity!
本とに。Marmotは多分怠け者。でも正しい話します。